I am a recent graduate from the Rhode Island School of Design, and received an honors BFA in Graphic Design.
 I consider myself very open minded when it comes to ideas and my work.
Having mastered the Adobe Suite, curiosity took me to learn programming in order to code Augmented and Virtual Reality. This opened the doors to my new found love for creative technology. I am a passionate individual with a strong work ethic and desire to learn. 
I am looking to join a group of strong creative professionals that will take me out of my comfort zone and bring on new challenges. I want to learn and gather

experience in order to be able to continue doing what I love. 
I am highly proficient in the full Adobe CS Suite, Unity3D, Xcod

e & 

Vuforia AR

. 
Thank you for checking out my website and feel free to contact me anytime at:
You can check out my Instagram: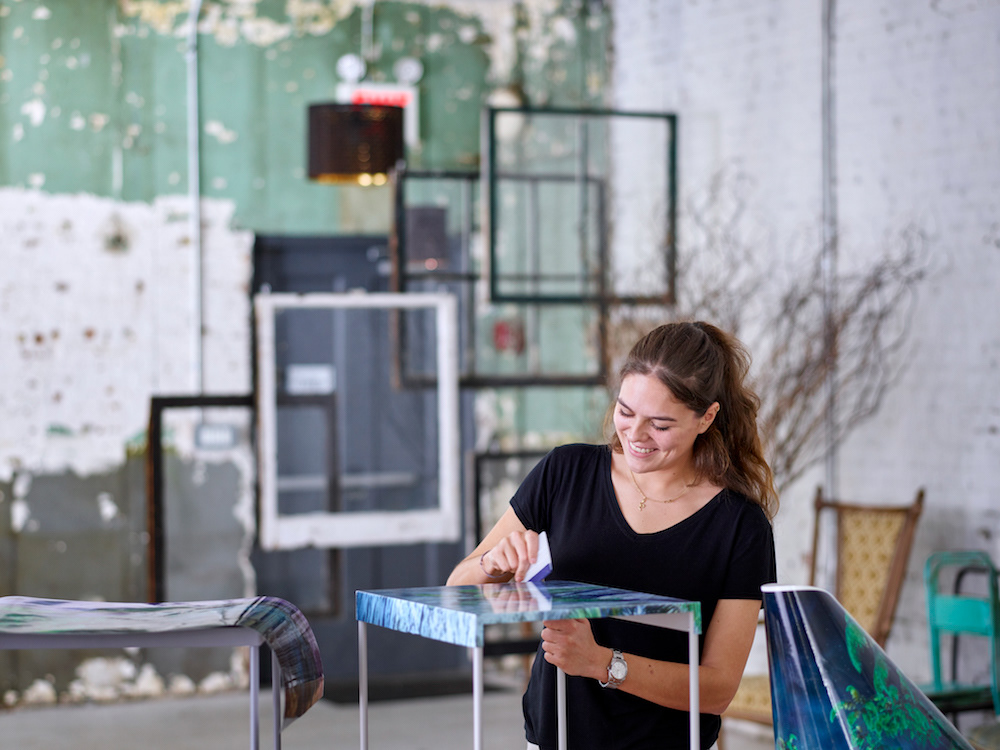 Limestone
CDO
May 2018 - Present 
Hailing from Providence, Rhode Island, Limestone is a group of close friends. We decided to combine our efforts and energies into a collective which would attempt to reimagine culture, art, design, expression, and socialization, through headset media.​​​​​​​ 
Real Studios
July 2017
Exhibition design company in London. Worked on projects at various stages of development, from designing the super graphics that go onto gallery walls to doing initial content research. Also got to design interactive content to put into exhibitions, such as board games for children.
Pentagram
August 2016
Interned at Pentagram London under partner Harry Pearce. Helped with a variety of projects such as designing a whiskey identity for Berry Bros & Rudd and doing packaging design for the upcoming Pink Floyd retrospective at the Victoria and Albert museum.
M&C Saatchi
July 2016
Interned at M&C Saatchi London under Simon Warden, the Head of Design and Typography. M&C Saatchi is an international advertising agency and I got the opportunity to help design adverts for big clients such as Fujifilm and Transport for London.
Stufish
August 2015
Entertainment Architecture company in London. I worked as a part of the Stufish team on various projects, updated their visual identity to make it more coherent, and designed their annual brochure. 
La Tool Box
July 2015
Graphic Design company in Paris. Aided with branding company identities at various different stages of development, from getting the brief and doing initial research to finalising designs.
Johnson Banks
June 2012, 2013, 2014
Graphic Design company in London. Work included designing some posters for the Science Museum and helping with campaigns for Unicef. Got the chance to rebranded large companies and to brand small start ups.
Victoria and Albert Museum (V&A)
July 2014
Worked in the Theatre and Performance department. Helped with curating the David Bowie exhibition.
Munch
2018
Designed a visual identity for a student startup called Munch. Munch is a late night street food vender that sells food to students leaving the bars/clubs late at night. 
Ezrak
2018
Designed a logo for the clothing company called Ezrak. This is a clothing company that sells hand painted denim jackets, by artist Hadi Debs. Find them on instagram at: @ezrak_clothing
YoEats
2017
I designed a visual identity for a startup called YoEats based in Madison, Wisconsin. YoEats is the world's first and only intelligent POS application: "Integrating taste and technology to create unprecedented dining experience."
The Number
2015 - 2016
I branded and created a visual identity for a Brown University startup called The Number. I was employed as their in house graphic designer, in charge of designing promotional posters, and all online social media presence.
Rhode Island School of Design
BFA Graphic Design - Honour student
September 2014 - June 2018
Central Saint Martins
Foundation Diploma
September 2013 - June 2014
Bright New Things Take Times Square
Exhibited in Design Pavilion, NYCxDesign, 
May 2018
I won a design contest which means my work will be shown in the Design Pavilion in Times Square, NYC, during NYCx Design May 12th-20th. Bright New Things Take Times Square is the culmination of a global design competition, held in partnership with Arts Thread. I was asked to reimagine everyday household objects using Avery Dennison graphic materials. The objects I reimagined will be showcased in an impossible-to-miss, 10-foot-tall glass cube on exhibit as part of  Design Pavilion. The new VELATM dynamic display-window technology will turn the cube's glass walls into a digital display screen, cycling between rich color and videos of me using Avery Dennison graphic materials and me talking about my work.  
Sukima
Curatorial & Exhibition Design
RISD Museum, Summer 2018
.Zip2.0
Exhibitor
New York, May 2018
.Zip 1.0
Exhibitor
New York, May 2018
Delineate
Identity Design & Exhibitor
GD Commons, Fall 2016